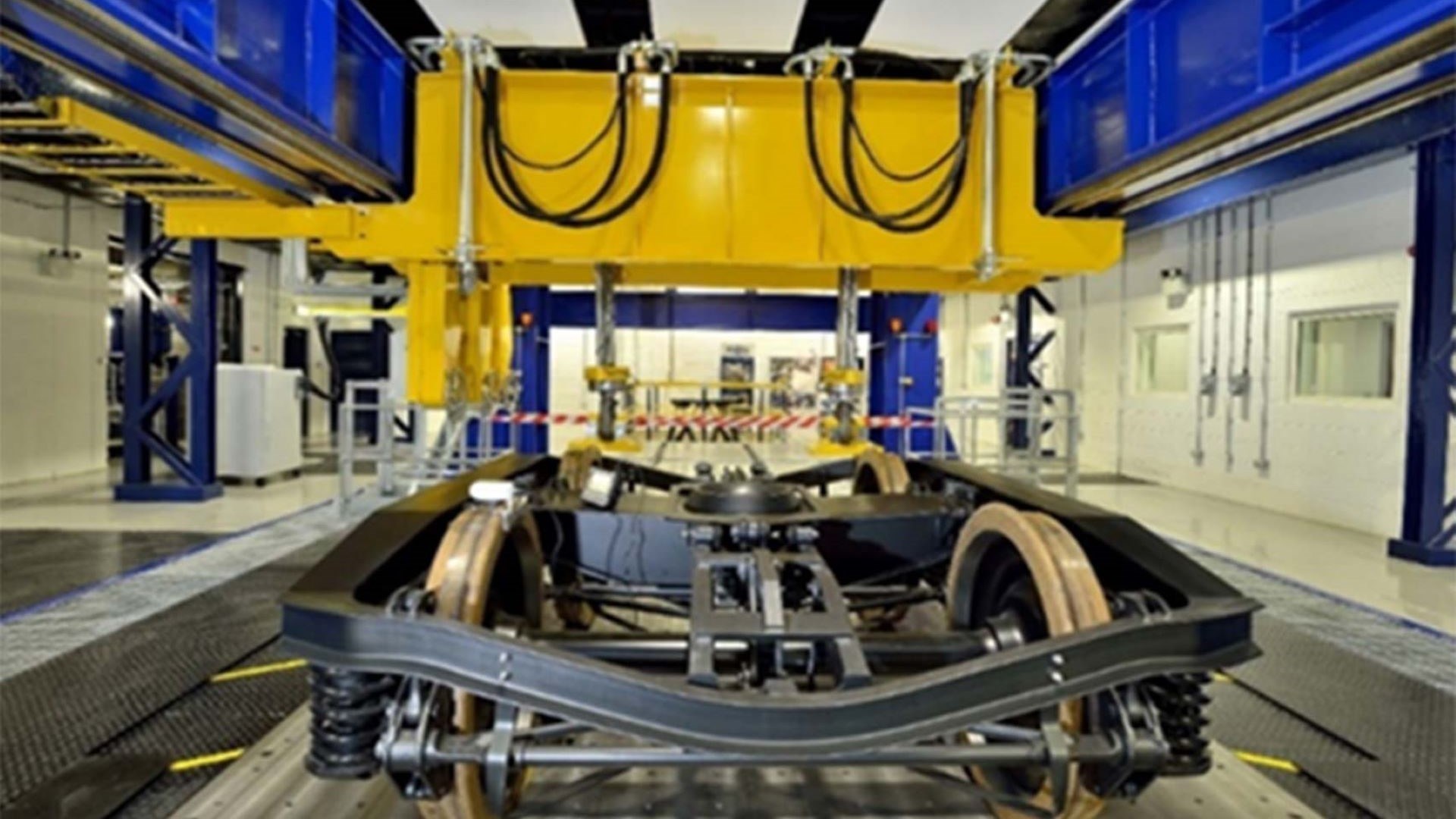 HAROLD
Full-Scale Bogie Rolling Contact, Adhesion and Braking Rig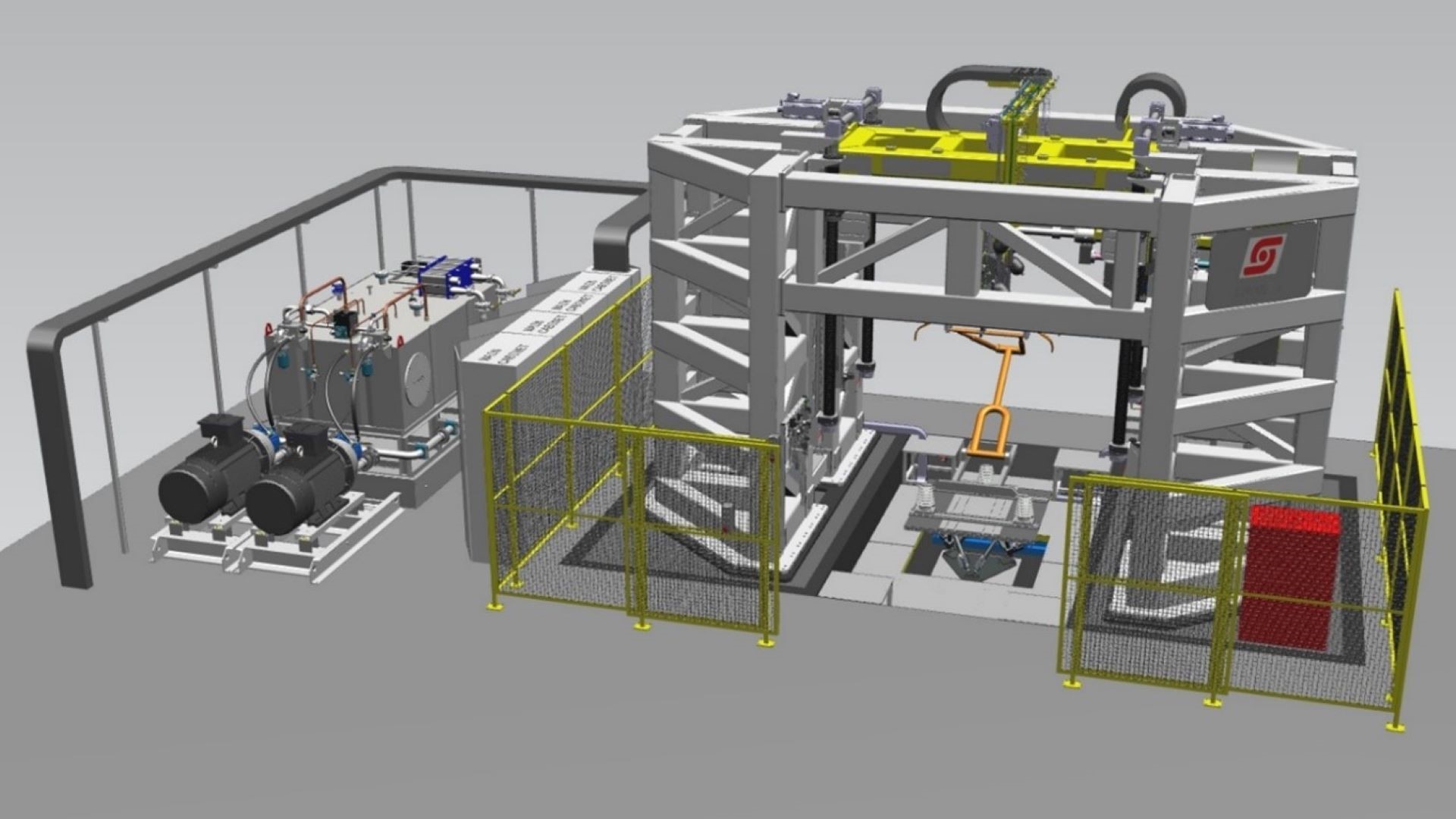 Pantograph test rig
Full-Scale High-Performance Test Bench for Pantograph and Catenary Research and Technology Development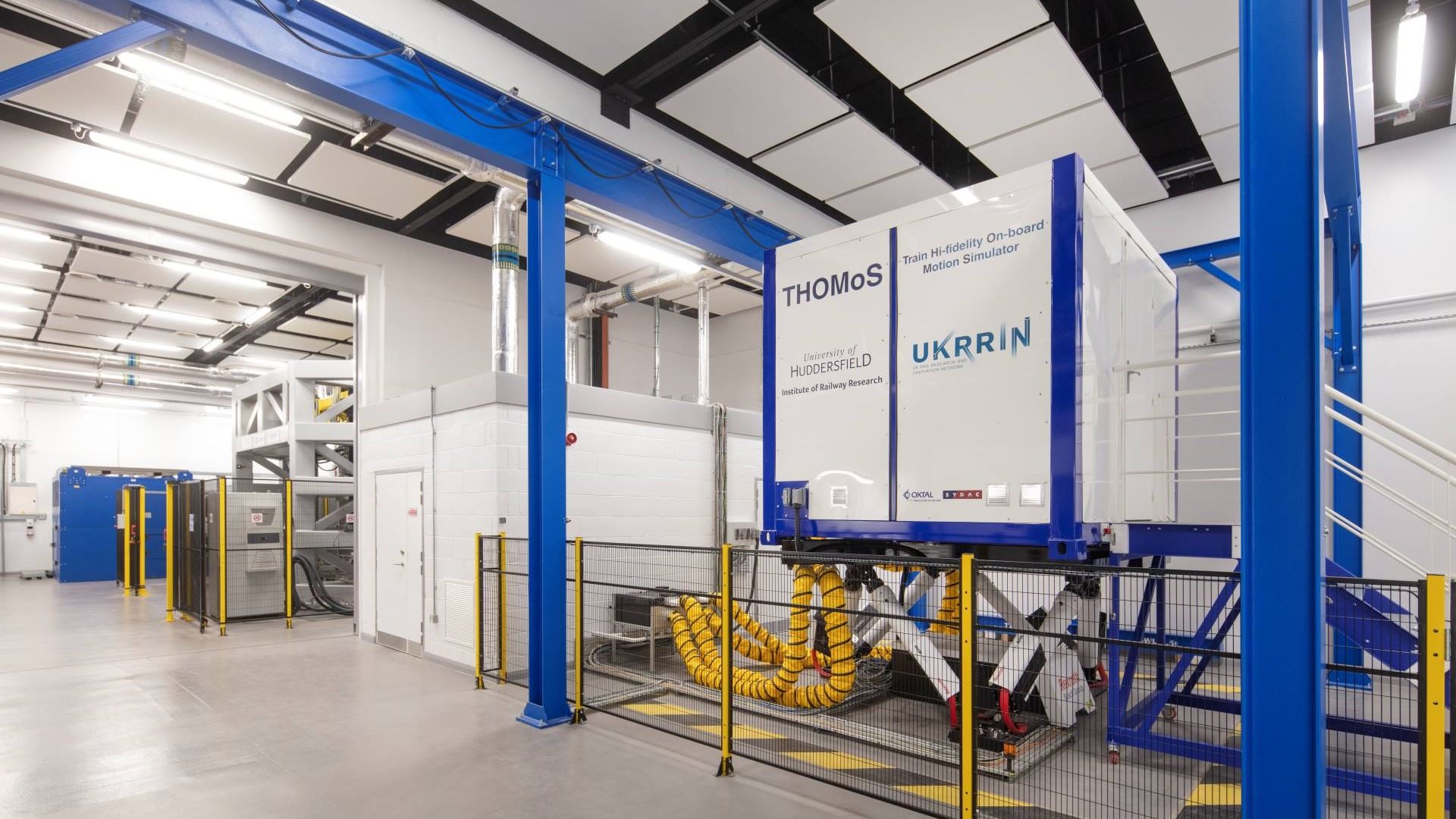 THOMoS
Train Hi-fidelity Motion Simulator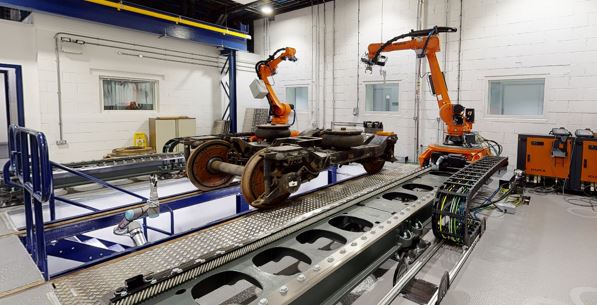 Smart Maintenance Lab
Find out more about our Rolling Stock Maintenance Robotics Lab is a mini 'depot of the future', for research into the use of robotics for train maintenance.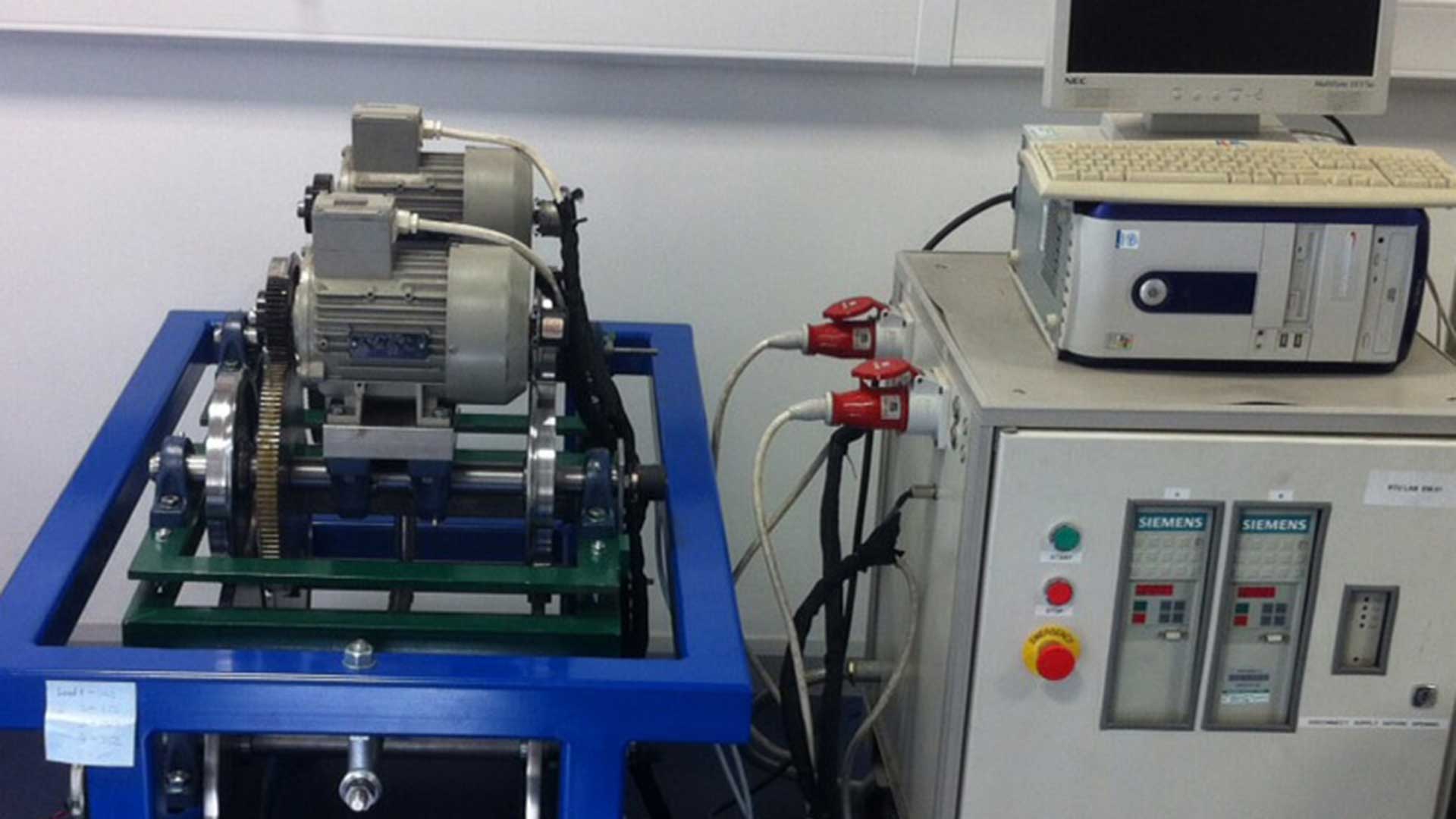 Scaled laboratory test rigs
The IRRs Scaled laboratory test rigs include a 5th scale roller rig (1 bogie or single axle) and twin disk roller rig
Track and vehicle measuring equipment
The IRR has various track and vehicle measuring equipment.
High Performance Computing (HPC) system
The IRRs high performance computing cluster is the engine behind the Institute's developing expertise in data analytics and natural language processing.